When skin rejuvenation treatments, like facials and microdermabrasion, are not helping you attain the outcome you desire, but you aren't ready to seek more invasive procedures, consider dermaplaning skin treatments. Dermaplaning is an innovative cosmetic procedure and facial treatment that smoothes the surface of your skin by stripping away dead skin cells and vellus facial hair for a radiant, youthful look. Sometimes called dermablading, this treatment is performed with a special tool and careful scraping techniques. Our skilled team of certified aestheticians is pleased to offer dermaplaning skin treatments at The Derm Lounge Med Spa in Dallas, TX. Dermaplaning is requested more these days because while it is noninvasive, it is able to provide beautiful, smooth skin.
Reviews
"Beautiful spa, friendly, professional. I work in the beauty industry so I am picky about where I go and who touches my face. Dana is extremely knowledgable and is an incredible injector. I let her know that I get anxious at times when I'm having a procedure done, and she put me completely at ease and asked through out if I was comfortable and doing ok. I have had botox and chemical peels by Dana. I also picked up the best SPF and eye cream! I have sent my personal clients here knowning they are in the best hands."
- A.T. /
Facebook /
Oct 01, 2019
"Dana is the best! She takes the time to explain everything and not make you feel rushed."
- K.S. /
Demandforce /
Jun 25, 2020
"Informative, safe, quick."
- A. /
Demandforce /
Jun 24, 2020
"Hi have been a patient of Dana's for many years. She has helped my skin on my face look younger, brighter and with less wrinkles. She never disappoint s me! I highly recommend her!"
- K.W. /
Demandforce /
Jun 20, 2020
"Great customer service."
- K.F. /
Demandforce /
Jun 07, 2020
Previous
Next
Dermablading and dermaplaning are considered relatively safe and effective for many skin types. Women and men suffering from severe acne should discuss the benefits and risks in detail beforehand. The best candidates for the dermaplaning procedure:
Are searching for an alternative to microdermabrasion and chemical peels
Do not have rosacea
Have fine facial hair
Do not have sensitive skin
Have an uneven skin tone
Our Dermaplaning Technique
Dermaplaning procedures are typically performed in our office as an outpatient procedure. After cleaning the skin, the treatment will begin with a careful scraping of the surface of the face with a facial blade. The technician will scrape the treatment area many times until the face has been evenly treated. The amount of time needed will depend upon whether a section or the whole face is being addressed. During your consultation, a member of our team will let you know what to expect during the dermaplaning process.
After your dermaplaning session, you can expect your face to be pink. This is a normal reaction that will begin to subside in a matter of days. It is not uncommon for some peeling to occur as the skin heals. However, it is important not to pull it off — you should let the skin fall off naturally. Patients should avoid prolonged exposure to the sun as the skin will be sensitive in the days and weeks following the treatment. You can expect results soon after since dermaplaning reveals softer, smoother skin instantaneously. To help you care for your refreshed skin, our team will outline an improved skin care regimen with you, including the highly recommended daily application of sunscreen.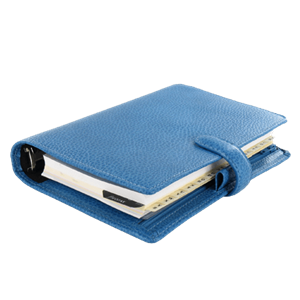 The Derm Lounge Med Spa provides high-quality, top-notch cosmetic care to women and men of the Dallas, TX area. Utilizing innovative techniques, our staff provides optimal results in a minimally invasive way. Dermaplaning is an exciting aesthetic treatment proven to soften and smooth your skin to highlight your natural beauty. For more information about this cosmetic treatment or if you are ready to schedule your consultation, contact our office.