What is the Sciton ProFractional?
Over time, individuals can notice many more imperfections in their skin than when they were younger. For our Dallas, TX patients who struggle with texture, acne, and other forms of scarring and wrinkles, The Derm Lounge Med Spa is happy to offer the Sciton ProFractional laser treatment. This innovative treatment is highly precise and targeted toward your specific concerns, meaning you can be recovered and go back to your normal life with fresh, even skin in a short amount of time from treatment. If you would like to learn more, please schedule your consultation with Dana to achieve your radiant glow today.
Reviews
"Beautiful spa, friendly, professional. I work in the beauty industry so I am picky about where I go and who touches my face. Dana is extremely knowledgable and is an incredible injector. I let her know that I get anxious at times when I'm having a procedure done, and she put me completely at ease and asked through out if I was comfortable and doing ok. I have had botox and chemical peels by Dana. I also picked up the best SPF and eye cream! I have sent my personal clients here knowning they are in the best hands."
- A.T. /
Facebook /
Oct 01, 2019
"Dana is the best! She takes the time to explain everything and not make you feel rushed."
- K.S. /
Demandforce /
Jun 25, 2020
"Informative, safe, quick."
- A. /
Demandforce /
Jun 24, 2020
"Hi have been a patient of Dana's for many years. She has helped my skin on my face look younger, brighter and with less wrinkles. She never disappoint s me! I highly recommend her!"
- K.W. /
Demandforce /
Jun 20, 2020
"Great customer service."
- K.F. /
Demandforce /
Jun 07, 2020
Previous
Next
Am I a good candidate for the ProFractional laser?
This laser is highly versatile for a number of skin types and concerns. For Dallas, TX individuals who have fine lines, folds, wrinkles, large pores, or scarring, we tend to recommend the ProFractional laser treatment. Results are noticeable within mere weeks after treatment, with younger, more even skin lasting up to six months after your procedure. Contact Dana to learn more about the ProFractional laser and if this treatment would be ideal for meeting your specific skin goals.
How does the ProFractional laser work?
All in all, the ProFractional laser treatment experience is considered a highly comfortable one. Your appointment will begin with a general numbing cream applied to the treatment areas. After enough time to kick in, Dana will glide the ProFractional attachment over your treatment area(s). You can expect the appointment to last 30 – 60 minutes, depending on the size and volume of the areas being treated.
What should I expect after treatment?
Your post-recovery time will consist of at least eight hours of active rest. For the first 48 hours after treatment, we recommend staying home from work and other activities to allow your skin to fully heal without risking any exposure. However, even though you may return to normal activities after two days, we recommend avoiding direct sun exposure for at least four weeks following treatment. You will want to follow a strict moisturizing protocol, especially in your first three days following treatment, to keep your skin pliable.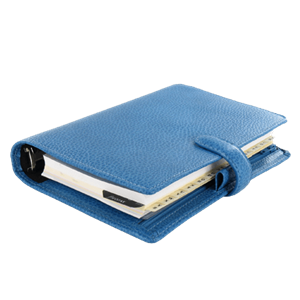 Rejuvenate your skin today!
For patients looking for long-lasting, established results to their aging and scarring concerns, look no further than the ProFractional treatment here at The Derm Lounge. Dana will go over all aspects of this procedure with you and help you decide which treatment best addresses your skin concerns. Set up your consultation in Dallas, TX today.