Many people suffer from varicose veins — also known as spider veins — which occur when veins with weakened walls begin to swell. This causes blood to pool up in the veins, creating a situation that can be both uncomfortable and unsightly. Sclerotherapy is an injection into these affected veins or lymph vessels that causes them to shrink and reroute blood into stronger, healthier veins. The treatment can also be used to treat additional ailments, including malformed lymph vessels, hemorrhoids, and hydroceles. Call The Derm Lounge Med Spa in Dallas, TX today to schedule a consultation with a member of our team.
Reviews
"Beautiful spa, friendly, professional. I work in the beauty industry so I am picky about where I go and who touches my face. Dana is extremely knowledgable and is an incredible injector. I let her know that I get anxious at times when I'm having a procedure done, and she put me completely at ease and asked through out if I was comfortable and doing ok. I have had botox and chemical peels by Dana. I also picked up the best SPF and eye cream! I have sent my personal clients here knowning they are in the best hands."
- A.T. /
Facebook /
Oct 01, 2019
"Dana is the best! She takes the time to explain everything and not make you feel rushed."
- K.S. /
Demandforce /
Jun 25, 2020
"Informative, safe, quick."
- A. /
Demandforce /
Jun 24, 2020
"Hi have been a patient of Dana's for many years. She has helped my skin on my face look younger, brighter and with less wrinkles. She never disappoint s me! I highly recommend her!"
- K.W. /
Demandforce /
Jun 20, 2020
"Great customer service."
- K.F. /
Demandforce /
Jun 07, 2020
Previous
Next
Who is an Ideal Candidate for Sclerotherapy?
Sclerotherapy is not necessary for everyone suffering from the adverse effects of spider veins or similar afflictions. In fact, some mild forms of these conditions may be solved through an update to certain lifestyle choices, such as diet and exercise. During your initial consultation, we will meet with you in order to determine if sclerotherapy is the correct course of action. In many cases, the procedure is necessary when:
Your veins are irritated or painful
Your legs feel sore or heavy
Your skin around the affected veins becomes dry or patchy
A rash appears near the swollen veins
How is Sclerotherapy Performed?
The procedure is relatively simple, as it is nonsurgical and requires only an injection into the afflicted vein or lymph vessel. Before the treatment begins, the patient will lie on their back with their legs elevated. At this point, a team member will disinfect the targeted area before inserting a small, thin needle into the vein. The needle injects an irritating solution into the vein, which causes it to swell, restricting the blood flow and redirecting it through other channels. Over time, the vein will slowly become scar tissue and fade from view. Once the injection has been completed, we will massage the area to ensure blood does not re-enter the vein.
What to Expect after Sclerotherapy
The patient's recovery time for sclerotherapy is extremely minimal. In fact, most patients go back to their usual daily activities the same day. However, there are a few things to keep in mind with regards to aftercare. First of all, it's very important to remain active by taking regular walks to ensure no blood clots are able to form. Patients will also usually be asked to wear compression stockings or bandages for about two weeks following the treatment. In some cases, the injection can cause bruising, redness, or small branches of blood vessels surrounding the treatment area. However, these issues usually resolve themselves as the body heals.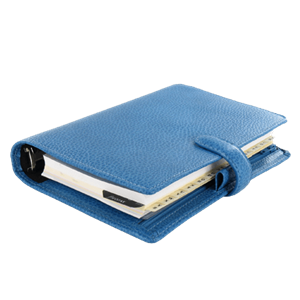 For many, the legs can cause an enormous amount of self-consciousness. If you find yourself constantly insecure with your body due to the presence of spider veins, consider setting up an appointment with The Derm Lounge Med Spa to discuss your options regarding sclerotherapy. Our experienced team of professionals is passionate about providing the very best care to help you feel better about your body. Research has shown that sclerotherapy injections are able to remove varicose veins in 75-90% of cases.