What is Prejuvenation with the Sciton® MOXI®?
At our Dallas, TX medspa, we notice that many patients want the benefits of a laser resurfacing session but not all have the downtime or capacity for a full laser session. With our Sciton® MOXI® laser, we are happy to offer just that — a gentle, non-ablative resurfacing treatment that yields a rejuvenated appearance with a much quicker recovery. This treatment creates a soft "glow from within" that can last for up to a year, all without requiring some of the lengthy recovery periods of other, more intense resurfacing treatments. If you would like to learn more about how to benefit from resurfacing and what treatment option fits best into your lifestyle, contact The Derm Lounge Med Spa today to set up your initial appointment.
Reviews
"Beautiful spa, friendly, professional. I work in the beauty industry so I am picky about where I go and who touches my face. Dana is extremely knowledgable and is an incredible injector. I let her know that I get anxious at times when I'm having a procedure done, and she put me completely at ease and asked through out if I was comfortable and doing ok. I have had botox and chemical peels by Dana. I also picked up the best SPF and eye cream! I have sent my personal clients here knowning they are in the best hands."
- A.T. /
Facebook /
Oct 01, 2019
"Dana is the best! She takes the time to explain everything and not make you feel rushed."
- K.S. /
Demandforce /
Jun 25, 2020
"Informative, safe, quick."
- A. /
Demandforce /
Jun 24, 2020
"Hi have been a patient of Dana's for many years. She has helped my skin on my face look younger, brighter and with less wrinkles. She never disappoint s me! I highly recommend her!"
- K.W. /
Demandforce /
Jun 20, 2020
"Great customer service."
- K.F. /
Demandforce /
Jun 07, 2020
Previous
Next
Am I a good candidate for Preventive skincare?
MOXI laser treatments were designed for young patients looking for the ideal preventive treatment choice. If you have sensitive skin or are looking for a less-intensive touch-up to other laser treatments, the MOXI procedure may be ideal. This procedure, often called the "perfect lunchtime facial" by providers, is designed to give you all the benefits of laser facials with a much lower commitment. In addition, this laser works by targeting water, so patients of all skin types and tones will benefit from its use. With this in mind, if you are looking to prevent signs of aging before they begin, contact our Dallas, TX office to set up your facial with MOXI today.
How does the procedure work?
MOXI utilizes non-ablative laser energy that serves to resolve below-the-surface signs of sun damage and aging with little to no downtime. In the vast majority of cases, no anesthetic will be needed with this treatment. The handheld device will be rolled over the treatment area, with its small size enabling a high level of precision for your treatment area. The entire process should get you in and out of The Derm Lounge in as little as 15 minutes.
What should I expect after treatment?
The MOXI laser treatment allows patients to return to their everyday lives immediately following treatment. You may notice slight redness or swelling. These symptoms will be quite minimal when compared to other laser treatments. After 48 – 72 hours, you will be left with even, brightened skin, and you will reap the benefits of treatment for months and years into the future as the MOXI results rapidly slow the signs of aging. After your initial series of MOXI treatments, most patients will receive occasional touch-up treatments throughout the course of the year.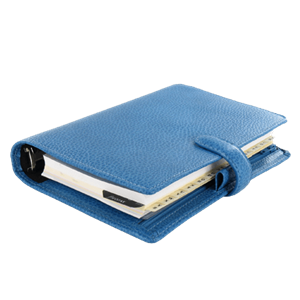 Get preventive care today!
If you have been nervous about or unable to commit to a traditional laser facial, the MOXI prejuvenation treatment may be exactly the procedure to meet your needs in Dallas, TX. Our office is eager to help you fight against age and maintain your skin's natural radiance. Contact The Derm Lounge Med Spa today to schedule your MOXI appointment with our skilled team and get younger, radiant skin after just one treatment.