What is a PDO Thread Lift?
As the aging process affects our skin, it will inevitably begin to sag. Often when this happens, people will turn to facelifts. However, traditional facelifts have many risks, require extensive downtime, and will leave behind scars. PDO thread lifts are a nonsurgical alternative to facelifts that come without any of these downsides. By simply inserting dissolvable threads throughout the Brow, Face, Jawline and Neck, we can lift the skin, making our patients look younger and more full of life. PDO thread lifts can be used on brows, mid-face, lower face, neck, and other areas on the face and body. Our staff at The Derm Lounge Med Spa have years of experience utilizing PDO thread lifts in order to help our patients in Dallas, TX, reach their aesthetic goals. Visit us today to learn more about his exciting procedure.
PDO Thread Lift Reviews
"At 42 years old, I've never really focused on my own self care. As many women can probably relate, when caring for everyone else, we seem to always leave ourselves behind. I've seen things in the mirror that I've wanted to modify or tweak, but was always afraid of something bad happening, ultimately talking myself out of it. OR….feeling some sense of guilt for wanting to invest in me….we've all felt it! Today, I finally did it! First, I started with Botox and lip filler for a few years, I always felt great after, but, today I inquired about my personal "trouble areas" that I would like to correct. I've known Dana for several years and absolutely trust her to honestly answer all of my questions (being new to self care - as many women are). I asked all of the questions and immediately felt extremely at ease with my decision to get the PDO Thread Lift. I'm already SO amazed by the results!! This is less than 12 hours since the procedure! Brittney (Nurse Practitioner, Cosmetic Injector) did my "procedure." She is extremely professional, patient and caring. We could see results immediately! I was seriously blown away! I don't swell or bruise easily so I'm already seeing such a huge difference. I cannot wait to see as it progresses over the next few days/weeks!! My point is, I LOVE The Derm Lounge, the entire staff and, I'm so happy that I finally chose to invest in something for me!! Aged backwards today!! Thank y'all so much!! 🙏🏼❤️"
- K.R. /
Google /
Dec 22, 2022
Previous
Next
Am I a Candidate for a PDO Thread Lift?
Generally, we recommend PDO thread lifts for patients who have mild to moderate sagging skin on their face and neck. While the results of this procedure are significant, patients with severe cases of sagging skin will likely be better candidates for a traditional facelift. Many of our patients have found it to be especially useful when they are first noticing the visual signs of aging and would like to prevent them from worsening. We often utilize PDO threads to reduce smoker's lines, nasolabial folds, moderate jowls, and a number of other imperfections in the skin. Meet with our team today to determine whether you, not this treatment might be right for you.
How is a PDO Thread Lift Performed?
You will be given local anesthesia and asked to lie down while we begin. Our team will use PDO threads designed to dissolve beneath your skin. These threads will not only hold your skin in place but also stimulate the body's natural production of collagen and elastin to ensure your results continue long-term. In just one session, this minimally invasive facelift can make you feel younger than you have in years.
What Results Can I Expect from a PDO Thread Lift?
Results from PDO thread lifts are noticeable immediately after the procedure has ended. However, they will only continue to improve in the months following as the threads slowly begin to dissolve into the skin, stimulating collagen and elastin: two proteins essential for firm, healthy skin. Depending on how you feel, the downtime may be small, but the side effects usually only include mild swelling and soreness. To help with this, patients should sleep on their backs with their heads elevated while healing.
We recommend patients avoid alcohol and supplements for 24 – 48 hours after their appointment. Additionally, patients should not exercise, undergo dental treatment, or visit steam rooms or saunas for at least two weeks.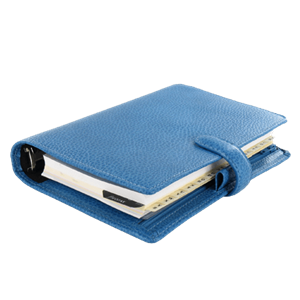 Schedule Your Nonsurgical Facelift
Wrinkles, fine lines, and lax skin on the face and neck can often lead to insecurity for men and women whose body is beginning to show the signs of their age. PDO thread lifts are an easy way to combat these effects without having to undergo surgery. Contact The Derm Lounge Med Spa in Dallas, TX today to schedule your consultation with a talented member of our staff at your earliest convenience.