When you're born, you have a full stock of the nutrients, collagen, and elastin that make your skin soft, smooth, resilient, and healthy. Eventually, this natural stock of nutrients becomes depleted and the skin of your body and face become looser, causing wrinkles, lines, and skin that sag. If you want to improve the tightness and general health of your skin without surgery, look into nonsurgical skin tightening at The Derm Lounge Med Spa in Dallas, TX. Using state-of-the-art equipment, nonsurgical skin tightening stimulates the natural production of elastin and collagen in the areas treated so you can develop healthier, firmer skin. Our team is happy to perform this unique procedure for those wishing to firm and tone the skin on their face or body without the time and expense of a surgical lift. Make an appointment with one of our providers to learn more about nonsurgical skin tightening.
Nonsurgical Skin Tightening Reviews
"I've been getting the Venus Viva treatments religiously and what a difference it has made in my skin...I love it! The texture is so much smoother, old acne scars GONE! My skin looks more firm, youthful. Between the treatments and the ARCONA skincare my skin absolutely glows. HIGHLY recommend it...thank you, Dana!"
- A. /
Demandforce /
Feb 13, 2018
"Very informative and very patient"
- I.K. /
Demandforce /
Apr 12, 2018
Previous
Next
Surgical skin tightening, or "lifts" like facelifts, are still the best way to minimize loose, sagging skin; however, nonsurgical skin tightening treatments may be a good option if you don't want to have a surgical procedure. Nonsurgical skin tightening may be used on many areas of the body and face such as the stomach, neck, thighs, and arms. The ideal patients for skin tightening treatments:
Are in good general health
Are near or at a stable, healthy weight
Have light or medium loose skin on the body or face
Have wrinkles or lines on the body or face
Want to improve the appearance and health of their skin
To start the procedure, the areas to be treated will be thoroughly cleansed to remove any oil and lotions. Anesthesia options may be given upon your request; however, many patients feel that any mild pain from the treatment is brief and easily tolerated. Once you are ready, the DiamondPolar handpiece will be evenly passed over the selected skin in multiple applications for an efficient session. The laser energy released by the handpiece causes the natural healing properties of the body to ignite to produce elastin and collagen that will firm and tighten the skin in and around the treated area. A session may take about 30 – 90 minutes based on the size and number of areas being treated. Once the treatment is concluded, you'll be allowed to leave and get back to your normal routine.
Following your skin tightening procedure, the affected skin can be slightly red, swollen, or numb. This is normal and should resolve naturally in a few days. In your consultation, our team will discuss the best ways to care for the treated skin at home after your treatment, including how to keep the skin protected and moisturized. Many patients won't be able to see noticeable improvements right after their procedure. Since the elastin and collagen stimulation and growth is a slow process, you should expect to see optimal results within several months. However, your results should last a long time and enhance the general appearance and health of the treated skin. You will probably need several sessions to achieve your ideal outcome, but during your initial consult, our team can help create a custom treatment plan that will suit your unique needs and goals.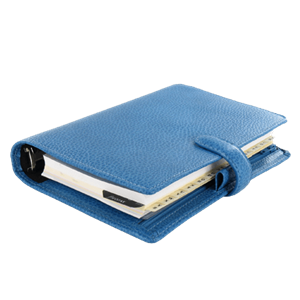 If your goal is to help keep your skin tight and firm longer without surgery, make a consultation with one of our providers to learn more about nonsurgical skin tightening. This noninvasive and effective procedure can help you improve the overall tone and health of your skin. Call The Derm Lounge Med Spa today in Dallas to make an appointment.
Related Procedures