The Derm Lounge Med Spa performs microblading on patients who desire more excellent definition to their eyebrows. To support the high demand for this sophisticated cosmetic procedure, our certified permanent makeup artist, Aiden DeLucia, also expertly performs microblading at our Med Spa. Microblading is a cosmetic treatment that yields long-term results for those who desire fuller-looking eyebrows. Call The Derm Lounge Med Spa in Dallas, TX today to schedule a consultation.
Microblading Reviews
"The Derm Lounge is fantastic. If you are looking for perfectly sculpted, low-maintenance brows, Yvonne Coan is a pro at microblading. I love having one less step to my beauty routine!"
- D.S. /
Google /
Feb 13, 2017
"Dana is wonderful! She's thorough and fair! She walks you through what you need and doesn't try to "up sale" you."
- M.F. /
Demandforce /
May 11, 2018
Previous
Next
Microblading is for anyone who wants a fuller or more defined shape to their eyebrows. Many of our patients who undergo this service typically have thin eyebrows or areas of balding that they wish to fill in. Thin eyebrows or specific areas of balding are often due to genetics, surgical scars, or traumatic injury. Since microblading is a form of tattooing, it is great for all skin types. Ideal candidates are in overall good health, are not pregnant, and do not have severe diabetes as high blood sugar levels can compromise the healing process.
Before your Microblading session begins, Aiden DeLucia, our certified tattoo artist will perform a thorough consultation to look over the shape of your eyebrows and discuss your specific needs. From there, your eyebrows will be lightly combed and expertly trimmed. This process helps our cosmetic experts to enhance the contour of your eyebrows. Your brows will then be marked with a makeup pen, which acts as a marker that our professional will use the instrument pen to essentially tattoo your specific color to your brows. We utilize the highest quality of ink products to create natural-looking, hair-like strokes for the best results possible. Since microblading is a form of tattooing, we apply a topical anesthetic to the treatment area to ease discomfort. Treatments usually take about 60 – 90 minutes.
After your procedure, you will experience mild redness but this usually dissipates after about an hour or two. Most patients also experience itching because of the natural scabbing and healing process that takes place in the treatment area. The itching sensation usually only lasts for about a week. It's important to note that during this time you should refrain from directly washing your eyebrows with soap and water and be very careful when washing your face. We recommend you use a damp towelette to lightly hand wash your face and avoid directly touching your eyebrows for the first 5 – 7 days. Typically a follow-up appointment is scheduled 6 – 8 weeks after your initial appointment. During this time, our experts will be able to fill in any areas that may need additional coloring for a thicker appearance.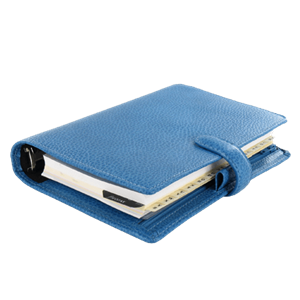 If you are tired of using makeup pens and eyebrow gels that smear and simply don't produce that full sexy definition that you want, call The Derm Lounge Med Spa in Dallas, TX. Our certified tattoo makeup artist can shape and contour your eyebrows with microblading to produce that look you desire. With microblading there will be no more need or fuss over short-term cosmetic products that fall short of your expectations.
Related Procedures