Dana Herbertson is a skilled injector who has been in practice for over 23 years. To help turn back the hands of time and to avoid lines and wrinkles from occurring on the upper section of the face,Dana Herbertson is pleased to offer BOTOX to those with aging skin. This nonsurgical treatment offers amazing results and is extremely popular among both women and men. This injectable can make a big improvement to still lines and wrinkles, which are created by making expressions from the contracting muscles on the upper face. These facial lines go away when the face is relaxed but dynamic lines can still remain. To correct these static lines, BOTOX is carefully injected to soften the skin, and is most commonly placed between the brows, around the eyes (Crow's feet), and along the forehead. Call The Derm Lounge Med Spa in Dallas, TX to schedule a private consultation with Dana Herbertson today
BOTOX injections are ideal for patients who want to smooth the visible look of dynamic lines on their upper face nonsurgically. However, it is also used as a preventative anti-aging treatment for those who are in their 20s. BOTOX is a great noninvasive approach if you have forehead wrinkles or noticeable furrows between the brows. It is also an ideal treatment for lines that form around the eyes. If you experience more severe and deeper lines, an injectable filler may be recommended.
BOTOX®/Neurotoxins Reviews
"I had the Venus Treatment at the Derm Lounge, and am SO pleased with the results! Staff is great also. I will definitely be going back for my botox and facials."
- J.B. /
Google /
Nov 13, 2016
"I received my first Botox treatment ever from Joyti Dhillon! She was so knowledgeable and kind. She answered all my questions and made it an enjoyable experience. I would highly recommend her!"
- C.K. /
Google /
Nov 13, 2014
"I have absolutely amazing results after seeing Dana at The Derm Lounge. I have been seeing her for my Botox and Juvederm injections for the last 3 years. She takes special consideration of not making your face look natural and not frozen or droopy. I recommend her for all your aesthetic needs."
- K.A. /
Google /
May 13, 2017
"Beautiful spa with a friendly, knowledgeable staff… And Dana is the best! I'm really looking forward to my next visit. The Derm Lounge does a great job at making you feel special and totally pampered?"
- S.D. /
Facebook /
Oct 12, 2017
"I've had the viva versa laser done by Dana and my skin has improved so much. The texture is smooth and my pore size was improved. Also get the laser hair removal, facials by tomorrow and Botox by Dana. Love the DERM lounge!"
- H.G. /
Facebook /
Apr 10, 2017
Previous
Next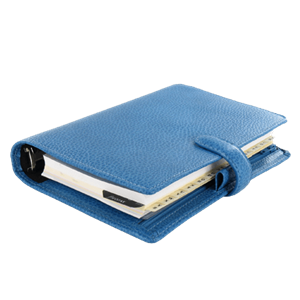 BOTOX injections are available as an outpatient procedure directly in our office. If it is your first time to visit our Dallas Med Spa, we may perform the BOTOX treatment during the same day as your initial consultation. You will be asked to make various expressions involving your upper face such as frowning, squinting, and smiling to help us mark where the injections are to be placed. The skin will be prepared and BOTOX will be injected through a fine needle, then a cold compression will be applied to help decrease discomfort, swelling, and bruising. Patients may request a numbing cream or ice pack to help make their treatment more comfortable, but this usually is not necessary. BOTOX injections typically takes around 10 – 15 minutes and patients can return to their usual activities almost right away.
Following the injection, you will be allowed to resume your normal activities, although strenuous exercise should be avoided for a minimum of 24 hours. Patients are also advised to sleep upright for at least one night and are encouraged to avoid touching their face, which can accidentally spread the BOTOX to other areas. The treated areas of the face may be slightly bruised, red, or swollen for a few days following the injection, although most patients should not experience any severe or lasting side effects from BOTOX treatments. In most patients, it takes around one week before the final results of BOTOX are visible. The results typically last 3 – 4 months. Our patients who have BOTOX for their first visit are so pleased after their initial treatment and thrilled about their results that we almost always get to see them every couple of months for a touch-up. We love having our patients back every visit as we become a part of helping them look smooth and rejuvenated!
Don't worry, you can laugh, smile, frown, and make any face you want without getting fine lines and wrinkles with BOTOX injectable treatments. To smooth and prevent lines on the face, our office invites you to schedule a consultation to learn more about this amazing nonsurgical relaxer for wrinkles.
Related Procedures