To help turn back the hands of time and to avoid lines and wrinkles from occurring on the upper section of the face, The Derm Lounge Med Spa is pleased to offer BOTOX to those with aging skin. This nonsurgical treatment offers amazing results and is extremely popular among both women and men. This injectable can make a big improvement to still lines and wrinkles, which are created by making expressions from the contracting muscles on the upper face. These facial lines go away when the face is relaxed but dynamic lines can still remain. To correct these static lines, BOTOX is carefully injected to soften the skin, and is most commonly placed between the brows, around the eyes (Crow's feet), and along the forehead. Call The Derm Lounge Med Spa in Dallas, TX to schedule a private consultation with one of our providers today!
BOTOX injections are ideal for patients who want to smooth the visible look of dynamic lines on their upper face nonsurgically. However, it is also used as a preventative anti-aging treatment for those who are in their 20s. BOTOX is a great noninvasive approach if you have forehead wrinkles or noticeable furrows between the brows. It is also an ideal treatment for lines that form around the eyes. If you experience more severe and deeper lines, an injectable filler may be recommended.
BOTOX®/Neurotoxins Reviews
"Beautiful spa, friendly, professional. I work in the beauty industry so I am picky about where I go and who touches my face. Dana is extremely knowledgable and is an incredible injector. I let her know that I get anxious at times when I'm having a procedure done, and she put me completely at ease and asked through out if I was comfortable and doing ok. I have had botox and chemical peels by Dana. I also picked up the best SPF and eye cream! I have sent my personal clients here knowning they are in the best hands."
- A.T. /
Facebook /
Oct 01, 2019
"I definitely do my due diligence when selecting someone that is going to be injecting my face (especially my wife's face) with botox/filler and I'm really glad I came across The Derm lounge Med Spa. What makes this place spot on is of course the staff! From walking in to leaving, you get a great vibe from the front of house staff, which unfortunately, is hard to find these days. Simply put, if you don't feel like reading this full review...Dana and Brittney are both awesome tacticians that know what they are doing... they talk the talk and walk the walk! The Director/Master Injector Dana is confident with her skillset and attends training frequently with the NP on staff there Brittney; so they are always up to date on the latest and greatest trends... which in this business is very important. The walls are full of their credentials which is also a nice touch. My wife and I came in today to get Botox and I also needed some filler dissolved. Hands down, this is the place to come to get Botox and any filler injected or dissolved from previous injectors who didn't know what they were doing. Again, the confidence both Dana and Brittney displayed today shows they are experts at what they do. Dana injected both my wife and myself with Botox with a technique, confidence and skillet I have never seen before and Brittney used Hyaluronidase (filler dissolver) near my eye trough that has been bothering me for about two years now (my little bump is now gone and couldn't be happier). My wife and I went to two other places before trying the Derm Lounge Med Spa and walked out because of the lack of confidence in the injectors... both Dana and Brittney without hesitation had the confidence to do what most other injectors were afraid to do. They both exude confidence which again, is hard to find these days. You are in great hands coming here and hands down it's the best place in the Dallas area. 5 Stars and customers for life. Thanks Derm Lounge Med Spa for a great overall experience today and thank you for what you do to help keep people looking their best!"
- K.J. /
Google /
May 08, 2022
"Had my first Botox experience with Brittany and she was amazing! She explained everything well and made me feel very comfortable. I love the results and will definitely be back!"
- M.A. /
Google /
May 26, 2022
"At 42 years old, I've never really focused on my own self care. As many women can probably relate, when caring for everyone else, we seem to always leave ourselves behind. I've seen things in the mirror that I've wanted to modify or tweak, but was always afraid of something bad happening, ultimately talking myself out of it. OR….feeling some sense of guilt for wanting to invest in me….we've all felt it! Today, I finally did it! First, I started with Botox and lip filler for a few years, I always felt great after, but, today I inquired about my personal "trouble areas" that I would like to correct. I've known Dana for several years and absolutely trust her to honestly answer all of my questions (being new to self care - as many women are). I asked all of the questions and immediately felt extremely at ease with my decision to get the PDO Thread Lift. I'm already SO amazed by the results!! This is less than 12 hours since the procedure! Brittney (Nurse Practitioner, Cosmetic Injector) did my "procedure." She is extremely professional, patient and caring. We could see results immediately! I was seriously blown away! I don't swell or bruise easily so I'm already seeing such a huge difference. I cannot wait to see as it progresses over the next few days/weeks!! My point is, I LOVE The Derm Lounge, the entire staff and, I'm so happy that I finally chose to invest in something for me!! Aged backwards today!! Thank y'all so much!! 🙏🏼❤️"
- K.R. /
Google /
Dec 22, 2022
"I go to Dana for my botox every couple of months - she kills it everytime!! She's also very sweet and kind- always asks the proper questions before we do work too to make sure I get the results I want. Will always return to her."
- C.R. /
Google /
Aug 18, 2023
Previous
Next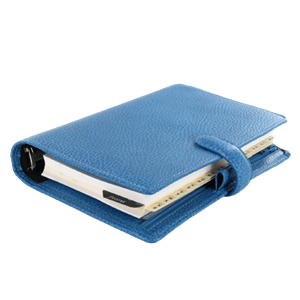 BOTOX injections are available as an outpatient procedure directly in our office. If it is your first time to visit our Dallas Med Spa, we may perform the BOTOX treatment during the same day as your initial consultation. You will be asked to make various expressions involving your upper face such as frowning, squinting, and smiling to help us mark where the injections are to be placed. The skin will be prepared and BOTOX will be injected through a fine needle, then a cold compression will be applied to help decrease discomfort, swelling, and bruising. Patients may request a numbing cream or ice pack to help make their treatment more comfortable, but this usually is not necessary. BOTOX injections typically takes around 10 – 15 minutes and patients can return to their usual activities almost right away.
Following the injection, you can resume your normal activities, although strenuous exercise should be avoided for at least 24 hours. The treated areas treated may be slightly bruised, red, or swollen for a few days following the injection. However, most patients should not experience severe or lasting side effects from BOTOX treatments. In most patients, it takes around one to two weeks before the final results of BOTOX are visible. The results typically last 3 months. Our patients who have BOTOX for their first visit are so pleased after their initial treatment and thrilled about their results that we almost always get to see them every couple of months for a touch-up. We love having our patients back every visit as we become a part of helping them look smooth and rejuvenated!
Don't worry, you can laugh, smile, frown, and make any face you want without getting fine lines and wrinkles with BOTOX injectable treatments. To smooth and prevent lines on the face, our office invites you to schedule a consultation to learn more about this amazing nonsurgical relaxer for wrinkles.
Related Procedures