Dana Herbertson is a skilled injector who has been in practice for over 23 years. To help turn back the hands of time and to avoid lines and wrinkles from occurring on the upper section of the face,Dana Herbertson is pleased to offer BOTOX to those with aging skin. This nonsurgical treatment offers amazing results and is extremely popular among both women and men. This injectable can make a big improvement to still lines and wrinkles, which are created by making expressions from the contracting muscles on the upper face. These facial lines go away when the face is relaxed but dynamic lines can still remain. To correct these static lines, BOTOX is carefully injected to soften the skin, and is most commonly placed between the brows, around the eyes (Crow's feet), and along the forehead. Call The Derm Lounge Med Spa in Dallas, TX to schedule a private consultation with Dana Herbertson today.
BOTOX injections are ideal for patients who want to smooth the visible look of dynamic lines on their upper face nonsurgically. However, it is also used as a preventative anti-aging treatment for those who are in their 20s. BOTOX is a great noninvasive approach if you have forehead wrinkles or noticeable furrows between the brows. It is also an ideal treatment for lines that form around the eyes. If you experience more severe and deeper lines, an injectable filler may be recommended.
BOTOX®/Neurotoxins Reviews
"Beautiful spa, friendly, professional. I work in the beauty industry so I am picky about where I go and who touches my face. Dana is extremely knowledgable and is an incredible injector. I let her know that I get anxious at times when I'm having a procedure done, and she put me completely at ease and asked through out if I was comfortable and doing ok. I have had botox and chemical peels by Dana. I also picked up the best SPF and eye cream! I have sent my personal clients here knowning they are in the best hands."
- A.T. /
Facebook /
Oct 01, 2019
"Can't say enough positive things about my experience at the Derm lounge med spa. From the moment I walked in I fell in love with the atmosphere. Dana is seriously the best and amazing!!! It was my first time getting Botox and kysse lip filler. I was nervous not knowing what to expect but Dana walked me through everything and made me feel super comfortable. The results were amazing and I have had so many compliments, Im literally so happy!!! I live in Austin and don't plan on seeing anyone else but her, definitely worth the trip!!! Can't wait to go back!!"
- E.P. /
Google /
Mar 12, 2021
"This place is seriously amazing!!! I did botox for the first time with Kristi and she was so sweet and nice and answered all of my questions! The owner Dana went so far out of her way to call me and make sure I was doing good! I highly recommend this place!! My face looks AMAZING!"
- A.S. /
Google /
Mar 15, 2021
"I have been seeing Brittney for years she is an amazing injector! I won't trust anyone but her to do my Botox or filler I've followed her for 2 years. I definitely recommend she'll definitely get you exactly what you want and need! She always listens to my needs and concerns. Amazing customer service and has always gone above and beyond!"
- T.G. /
Yelp /
Sep 21, 2021
"This place is seriously amazing!!! I did botox for the first time with Kristi and she was so sweet and nice and answered all of my questions! The owner Dana went so far out of her way to call me and make sure I was doing good! I highly recommend this place!! My face looks AMAZING!"
- A.R. /
Google /
Mar 23, 2021
Previous
Next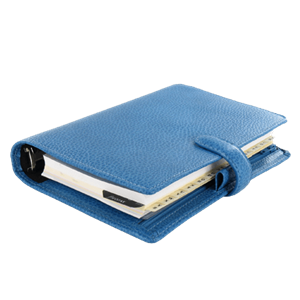 BOTOX injections are available as an outpatient procedure directly in our office. If it is your first time to visit our Dallas Med Spa, we may perform the BOTOX treatment during the same day as your initial consultation. You will be asked to make various expressions involving your upper face such as frowning, squinting, and smiling to help us mark where the injections are to be placed. The skin will be prepared and BOTOX will be injected through a fine needle, then a cold compression will be applied to help decrease discomfort, swelling, and bruising. Patients may request a numbing cream or ice pack to help make their treatment more comfortable, but this usually is not necessary. BOTOX injections typically takes around 10 – 15 minutes and patients can return to their usual activities almost right away.
Following the injection, you will be allowed to resume your normal activities, although strenuous exercise should be avoided for a minimum of 24 hours. Patients are also advised to sleep upright for at least one night and are encouraged to avoid touching their face, which can accidentally spread the BOTOX to other areas. The treated areas of the face may be slightly bruised, red, or swollen for a few days following the injection, although most patients should not experience any severe or lasting side effects from BOTOX treatments. In most patients, it takes around one week before the final results of BOTOX are visible. The results typically last 3 – 4 months. Our patients who have BOTOX for their first visit are so pleased after their initial treatment and thrilled about their results that we almost always get to see them every couple of months for a touch-up. We love having our patients back every visit as we become a part of helping them look smooth and rejuvenated!
Don't worry, you can laugh, smile, frown, and make any face you want without getting fine lines and wrinkles with BOTOX injectable treatments. To smooth and prevent lines on the face, our office invites you to schedule a consultation to learn more about this amazing nonsurgical relaxer for wrinkles.
Related Procedures