Cutting-edge CoolSculpting is a fat cell reduction treatment created to sculpt and contour the body by freezing tough fat cells without going under the knife. The technology includes the use of monitored cooling, also known as cryolipolysis, to freeze fat cells so they can be naturally removed from your body to create a leaner silhouette. At The Derm Lounge Med Spa in Dallas, TX, under the careful control of our skilled technicians, we employ the use of advanced CoolSculpting to help you meet your aesthetic goals. Schedule a consultation for more information about cryolipolysis with CoolSculpting and find out if this procedure is right for you.

Who Qualifies for CoolSculpting?
Although this procedure has proven beneficial for both men and women of varying age groups, those who are most likely to benefit from CoolSculpting:
Are at or near their ideal weight
Experience difficult areas of fat that do not respond to natural weight loss efforts
Are intimidated by or are not good candidates for more invasive procedures
Have realistic expectations for the results of their treatment
Our CoolSculpting Technique
Following your consultation to organize your treatment plan, your procedure will be arranged. At your appointment, a gel pad and the CoolSculpting handpiece are used on the chosen area and cryolipolysis will be initiated. The cooling technology, delivered by the applicator, will target and freeze the fat cells. You will probably experience a cold sensation during your procedure, but this should not create pain. As the CoolSculpting applicator uses suction to pull the fat into the treatment area, you will feel a small amount of pulling or stinging, but these will be completely normal sensations.
Since CoolSculpting is noninvasive, you will be able to return to standard activities following your procedure. Most often, you can return to school or work immediately following your procedure. Symptoms of the treatment can include redness, swelling, bruising, stinging, and discomfort of the treated site. These side effects are short-lived and usually subside in the days after your procedure. You can expect to see results in as little as three weeks while you will see the most obvious and dramatic results 1 – 3 months after your CoolSculpting procedure.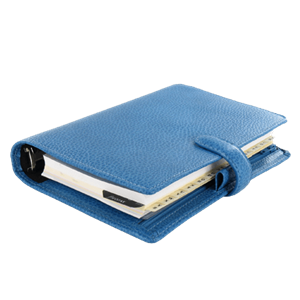 No body is without flaws and each of us has things we wish we could change, such as specific deposits of fat that will not respond to exercise and a healthy diet. Because of modern technology, you no longer have to decide between living with the excess fat and undergoing surgical liposuction. The Derm Lounge Med Spa is proud to offer Dallas, TX men and women CoolSculpting procedures to minimize sections of stubborn fat without invasive procedures for a slimmer, smoother body contour. Schedule a consultation to determine if you qualify for CoolSculpting or if another procedure would better fit your needs and expectations.