Wrinkle fillers (or dermal fillers) are often utilized to replenish lost facial volume. The face can lose volume for a number of reasons, but weight loss and age are commonly to blame. This treatment works by incorporating the liquefied dermal filler under the skin to fill sunken or hollowed areas. Fillers are an excellent, minimally invasive option for Dallas, TX men and women wanting to even out wrinkles, fine lines, and sagging skin to create a more youthful appearance. They can also be added to other cosmetic services to reveal the results of a facelift without the need for surgery, the risk of scarring, and the required recovery that follows. There are many different types of fillers that may help meet the goals and desires of each individual. To find out which injectable fillers are right for you, we encourage you to visit The Derm Lounge Med Spa where our experienced team can help you learn more.
HA Fillers Reviews
"Kristi did a fabulous job with Botox around my mouth and juvederm lips! I absolutely loathe needle procedures and have passed out before, but she was accommodating and patient. Easy breezy! The Derm Lounge and Kristi are top notch!!"
- J.V. /
Facebook /
Mar 30, 2018
"Dana Is absolutely amazing! I came in for my 1st round of botox ever and she talked me through the whole thing. She made sure that I was comfortable and waited as long as I needed her to for my nerves to settle before and after the injections. She also made sure that I was given any and all discounts available. I will be coming back no questions asked."
- A.A. /
Yelp /
Jan 31, 2018
"Very informative and very patient"
- I.K. /
Demandforce /
Apr 12, 2018
"Amazing Results. Thank you so much! I got derma blading done here and my skin looks dramatically clearer and brighter."
- J.G. /
Google /
Apr 14, 2018
"Dana is wonderful! She's thorough and fair! She walks you through what you need and doesn't try to "up sale" you."
- M.F. /
Demandforce /
May 11, 2018
Previous
Next
Am I a Candidate for Dermal Fillers?
The ideal candidates for dermal fillers are those seeking to minimize the appearance of wrinkles and fine lines without having a surgical facelift. Often, those with significant signs of aging, or who have recently lost a significant amount of weight, have areas on their face that are uneven or sunken in. These attributes make them great candidates for injectable fillers. Fillers are also a promising option for those who are not comfortable with the scars that can result from a surgical facelift.
How do dermal Fillers work?
Before your injection, our team will meet with you to learn more about your cosmetic goals and determine which of our products may best deliver them. Our office offers several products from popular brands. At the time of the actual procedure, we will apply numbing cream as an anesthetic to make the injections as pain-free as possible. We will decide on the appropriate filler amount and gently inject it through a fine needle. An entire syringe or more could be used depending on the desired outcome.
What REsults Can I Expect from Dermal Fillers?
Fillers can be injected in our Dallas, TX office in a brief timeframe. Due to the use of anesthetic, the process is usually pretty tolerable and requires little to no downtime afterward. You can expect swelling and bruising immediately after, but these symptoms will dissipate within a couple of days. Typical results can last from three months to a full year, depending on the product and the area of injection. Touch-ups may be needed to maintain results.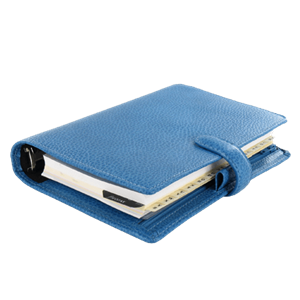 Youthfully Smooth and Full
If you feel insecure about your signs of aging but do not have the time to seek major surgery, fillers may be the perfect solution. Dermal fillers create youthful, voluminous skin without major risks or downtime afterward. There are many different products on the market today that can help you reach the appearance you want. For more information about fillers or to book a consultation, call The Derm Lounge Med Spa right away to begin your journey to a more youthful look.
Related Procedures