About Hormone Replacement Therapy
Playing a crucial role in regulating your body, hormones act as chemical messengers. In order to better balance the hormones within your body, bioidentical hormone replacement therapy (BHRT) utilizes hormones that are identical to those naturally secreted by your body. Our team at The Derm Lounge Med Spa has partnered with Hormone Therapy Centers of America in order to provide BHRT with pellets to our Dallas, TX patients. Dissimilar to alternative synthetic hormone methods, BHRT is a more natural method for hormone replacement. If you believe that you are suffering from hormonal imbalance, it is a good idea to have blood work to test your levels and rule out any underlying conditions. You can then schedule a consultation at our Dallas, TX facility where our team will talk with you about restoring your hormone levels with BHRT. We look forward to hearing from you.
Reviews
"Beautiful spa, friendly, professional. I work in the beauty industry so I am picky about where I go and who touches my face. Dana is extremely knowledgable and is an incredible injector. I let her know that I get anxious at times when I'm having a procedure done, and she put me completely at ease and asked through out if I was comfortable and doing ok. I have had botox and chemical peels by Dana. I also picked up the best SPF and eye cream! I have sent my personal clients here knowning they are in the best hands."
- A.T. /
Facebook /
Oct 01, 2019
"Dana is the best! She takes the time to explain everything and not make you feel rushed."
- K.S. /
Demandforce /
Jun 25, 2020
"Informative, safe, quick."
- A. /
Demandforce /
Jun 24, 2020
"Hi have been a patient of Dana's for many years. She has helped my skin on my face look younger, brighter and with less wrinkles. She never disappoint s me! I highly recommend her!"
- K.W. /
Demandforce /
Jun 20, 2020
"Great customer service."
- K.F. /
Demandforce /
Jun 07, 2020
Previous
Next
Who Can BENEFIT FROM Hormone Treatment?
A comprehensive evaluation of any existing medical conditions and your medical history will be taken prior to the recommendation of BHRT pellet therapy. In most cases, your initial exam will also consist of a physical examination, a blood test, and a urinalysis. We also check testosterone levels in men and can do testosterone replacement, if needed. There are several symptoms that could be caused by an imbalance in hormones, such as:
Decreased energy levels
Loss of hair
Migraines and headaches
Vaginal atrophy or dryness
Changes in your periods
Changes in your mental state, including depression, anxiety, or irritability
Difficulty sleeping
Weight fluctuation
Difficulty getting pregnant
Changes in appetite
Your Hormone Replacement Treatment
At our Dallas, TX facility, our skilled team offers BHRT pellet therapy to treat symptoms of hormonal imbalance. After it has been determined that you are an ideal candidate for the procedure, we will schedule your treatment in one of our spacious rooms. Prior to the treatment, the incision area will be effectively numbed with a local anesthetic. The BHRT pellets will be then be placed into the skin in your upper buttocks where they will emit hormones over time. The pellets are curated in customized amounts based on your specific needs. The correct dosage for you will be determined based on the results of your blood test.
It can take up to a week for your body to accurately adjust to the new hormones after your BHRT pellet treatment. Initial results will be noticeable within the first 2 – 3 weeks following therapy, and you will continue to notice improvements for about eight weeks. It is often recommended that patients replace their BHRT pellets 3 – 4 times per year, or sooner if suggested. Additionally, you may need to attend a follow-up appointment over the next several months so our team ensures that you are receiving the appropriate pellet dosage.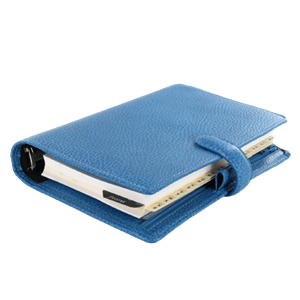 Balance Your Hormones with BHRT
Hormonal imbalance can cause a multitude of unpleasant symptoms. Thankfully, our team at The Derm Lounge Med Spa offers BHRT pellet therapy to naturally treat hormonal imbalances, allowing for improved health and quality of life. Contact our state-of-the-art facility to learn more and to schedule your initial consultation.