As a means of enhancing the overall wellness of our patients, The Derm Lounge Med Spa offers IV therapy, a personalized supplement program designed to address a wide array of needs. Whether you're seeking to boost your immune system, improve your energy level, or reduce unwanted fat, IV therapy is here to help. Our expert staff can use their unmatched knowledge of nutrients in order to improve the bodily function of our patients in Dallas, TX. Discuss your goals with us to receive a custom treatment today.
Reviews
"Beautiful spa, friendly, professional. I work in the beauty industry so I am picky about where I go and who touches my face. Dana is extremely knowledgable and is an incredible injector. I let her know that I get anxious at times when I'm having a procedure done, and she put me completely at ease and asked through out if I was comfortable and doing ok. I have had botox and chemical peels by Dana. I also picked up the best SPF and eye cream! I have sent my personal clients here knowning they are in the best hands."
- A.T. /
Facebook /
Oct 01, 2019
"Dana is the best! She takes the time to explain everything and not make you feel rushed."
- K.S. /
Demandforce /
Jun 25, 2020
"Informative, safe, quick."
- A. /
Demandforce /
Jun 24, 2020
"Hi have been a patient of Dana's for many years. She has helped my skin on my face look younger, brighter and with less wrinkles. She never disappoint s me! I highly recommend her!"
- K.W. /
Demandforce /
Jun 20, 2020
"Great customer service."
- K.F. /
Demandforce /
Jun 07, 2020
Previous
Next
In most cases, virtually anyone would be an ideal candidate for IV therapy. However, we will listen to your goals during your consultation in order to ensure this form of treatment will achieve the results you need. Generally, we recommend IV therapy for patients who wish to:
Enhance their mood
Boost their energy level
Improve their sleep habits
Raise their immunity
How Does IV Therapy Work?
Our team at The Derm Lounge Med Spa is able to create a variety of IV cocktails in order to address a number of different needs. Some of these mixtures include:
Myers Cocktail: By boosting the immune system, reducing fatigue, treating pain, and enhancing breathing function, this blend works wonders for athletes and patients with chronic diseases.
Beauty: Our anti-aging IV drip is filled with antioxidants and other beneficial nutrients that are specifically utilized to strengthen your skin and hair, detoxify your body, and improve the overall function of your brain and heart.
Immunity: Using a combination of Vitamins B, B12, and C, as well as glutathione and zinc, our immunity serum is able to keep you feeling at your absolute best. This IV drip is known to provide hydration, vitamins, nutrients, and antioxidants.
The Hangover: Our handover IV serum focuses on three core functions: rehydration, detoxification, and restoration. Within only 30 – 60 minutes, this treatment can have you feeling back to normal with absolutely no nausea or inflammation.
Glutathione Push: As our most potent supply of antioxidants, this drip is able to brighten, lighten, and clarify the skin while simultaneously detoxifying the liver and improving the overall health of the hair and nails.
What Results Can I Expect from IV Therapy?
Usually, the results of the treatment are noticeable at the immediate conclusion of the session. These results will only continue to improve over the following days as the body continues to positively respond to your IV drip of choice. Our serums are designed to leave you looking and feeling better than you have in a long time. If you'd like to maintain these results, consider asking our staff about follow-up appointments to keep your body in peak condition.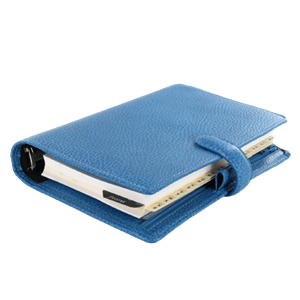 IV drips are an incredibly way to safely, quickly, and effectively improve the overall health of the body. No matter if you want to ward off potential illness, recover after a long night out, or improve the quality of your skin, you'll always be able to find an IV serum that perfectly suits your needs at The Derm Lounge Med Spa. Contact our office in Dallas, TX today to schedule an appointment with a member of our team.