What is QWO Cellulite Reduction?
Cellulite is often an area of extreme self-consciousness for women of all ages as it tends to affect 90% of females. In particular, cellulite on the buttocks can make it difficult to feel comfortable in a bathing suit, underwear, or any other form of revealing clothing. Fortunately, QWO is an exciting new service that is the first FDA-approved injectable treatment specifically designed to address moderate to severe cellulite on the buttocks of women. Our talented staff at The Derm Lounge Med Spa is highly trained in performing QWO injections to ensure you achieve the smooth figure you desire. Learn more about QWO below before visiting our office in Dallas, TX, for your appointment.
Reviews
"Beautiful spa, friendly, professional. I work in the beauty industry so I am picky about where I go and who touches my face. Dana is extremely knowledgable and is an incredible injector. I let her know that I get anxious at times when I'm having a procedure done, and she put me completely at ease and asked through out if I was comfortable and doing ok. I have had botox and chemical peels by Dana. I also picked up the best SPF and eye cream! I have sent my personal clients here knowning they are in the best hands."
- A.T. /
Facebook /
Oct 01, 2019
"Dana is the best! She takes the time to explain everything and not make you feel rushed."
- K.S. /
Demandforce /
Jun 25, 2020
"Informative, safe, quick."
- A. /
Demandforce /
Jun 24, 2020
"Hi have been a patient of Dana's for many years. She has helped my skin on my face look younger, brighter and with less wrinkles. She never disappoint s me! I highly recommend her!"
- K.W. /
Demandforce /
Jun 20, 2020
"Great customer service."
- K.F. /
Demandforce /
Jun 07, 2020
Previous
Next
Though there are surgical options that can remove cellulite, many women want to avoid the risks, scarring, and recovery associated with these procedures. However, QWO is only approved for the removal of cellulite on the buttocks of women. Therefore, it cannot be used on men or anywhere else on the body other than the buttocks. Additionally, we do not suggest patients receive QWO if they:
Have loose skin or varicose veins on the buttocks
Are suffering from an infection
Have been diagnosed with diabetes or a bleeding problem
Are currently pregnant
Cellulite is created when fibrous connective cords attach to both the skin and muscle. The cords begin to pull on the skin, which creates the dimpled appearance associated with cellulite. Once you've scheduled your initial consultation, we'll ask you to come in and discuss your goals for the treatment. During this time, our team will also assess the presence of cellulite on your buttocks in order to ensure QWO is right for you. At this point, we'll create a custom treatment plan that is tailored to your exact needs. Patients will be asked to lie down on their stomachs while we mark their buttocks with the proper injection sites. Once this is complete, injections will be made into each designated area. The QWO serum itself is designed to release fibrous strands, redistribute fat cells, and stimulate the production of collagen. The precise number of injections will change from one patient to another, though the procedure as a whole usually only takes about 30 minutes.
What Results Can I Expect from QWO Cellulite Reduction?
Over the three days following your treatment, patients can apply cold compresses for 20 minutes every two hours in order to alleviate any discomfort. There may be some bruising after the treatment, and it will likely continue for about two weeks after your appointment. We usually recommend patients avoid sitting for long periods of time in order to avoid causing additional soreness in the area.
Patients will need to schedule three QWO sessions each completed 21 days apart. This ensures that the treatment is able to function as effectively as possible by building off of the results of the last session. While three sessions are the amount we typically recommend for most women, patients with severe cellulite may require one or more additional treatments. Usually, our patients begin to notice their final results within about 28 days of their final injection.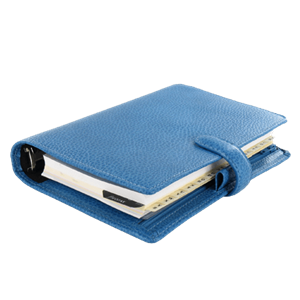 A Fast, Easy form of Cellulite Treatment
If you're a woman who is unhappy with the current appearance of cellulite on your buttocks, perhaps QWO could help you feel a bit more confident in your body. In just three short treatments, patients usually notice a significant reduction in their cellulite, allowing them to feel more comfortable in a variety of settings. Contact The Derm Lounge Med Spa in Dallas, TX today to schedule your consultation with a member of our experienced team.